Summer 2019 Service and Immersion Trip to NPH Dominican Republic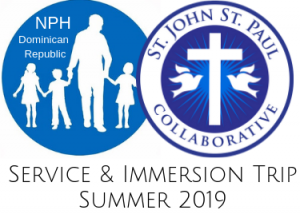 This August, a group of our high school students, along with the St. John-St. Paul Youth Ministry team and a representative from NPH USA, will travel to the NPH home in the Dominican Republic for a week-long service and immersion trip.  This trip will provide a firsthand experience of how NPH USA transforms the lives of children!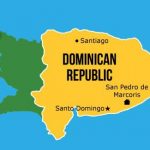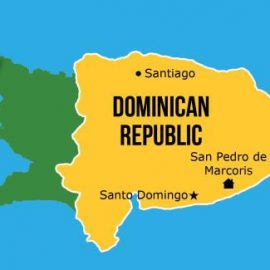 Our group will meet the amazing children, staff, and volunteers of NPH and learn about their daily lives.  We will have the unique opportunity to stay at the NPH home with the children, in a newly constructed visitor's house. This will allow us to immerse ourselves in NPH life with the children and their culture. While the children are in school, we will help with the daily chores around the property, such as working in the gardens and farm, caring for the special needs children, working in the kitchen and carpentry shop, and other jobs the home assigns. After a morning of work, we will relax and hang out with the pequeños in the afternoons. Activities will be coordinated with the children of different age groups throughout the week. Additionally, we will have the opportunity to meet with the leadership of the NPH home and tour all of the home's facilities.