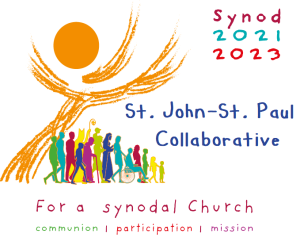 We are so grateful for every voice who participated in our in-person and virtual synodal listening sessions! Given the rising Covid numbers in our communities, we have made the decision to cancel our final in-person Listening Session, which was scheduled for Tuesday, May 17.
If you have not yet had a chance to share your thoughts in an in-person or virtual session, we strongly urge you to use our online portal to submit your answers to the questions posed at our Listening Sessions – just click the image or link below: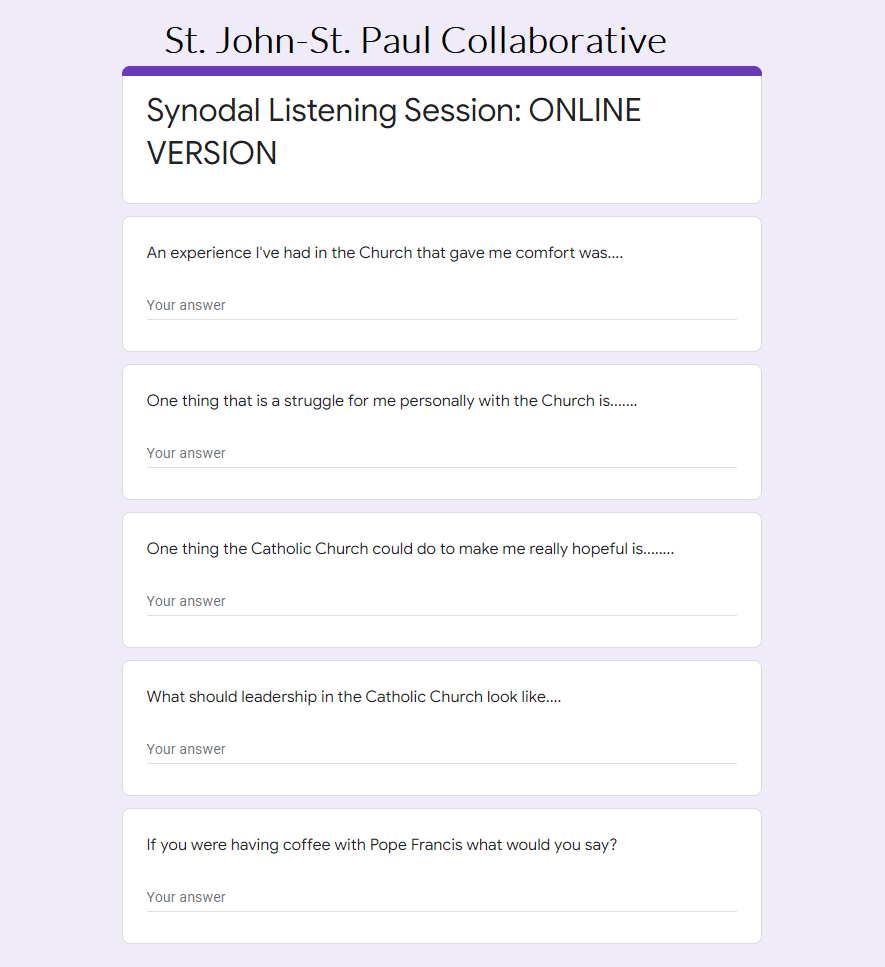 Synodal Listening Session: ONLINE VERSION
Please share this opportunity with people you know who may be disconnected from the Church – the Pope wants to hear from everyone!
And please continue to answer our "Questions of the Week"! Click here to answer any/all of the questions: Question of the Week page
Share Your Answers Online!