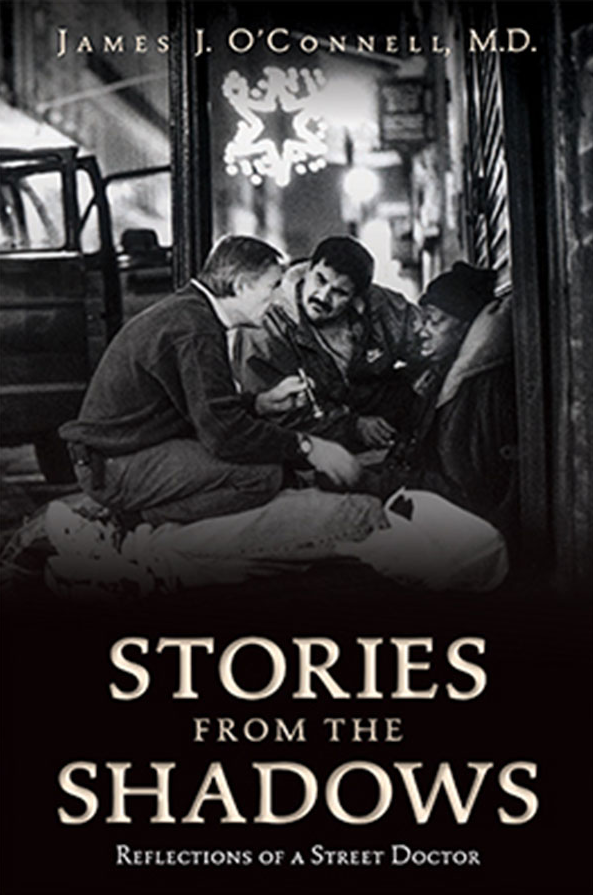 Dr. O'Connell is the President of Boston Healthcare for the Homeless Program, the recipient of this year's Collaborative Lenten Gift. Dr. O'Connell's collection of stories and essays, written during thirty years of caring for homeless persons in Boston, gently illuminates the humanity and raw courage of those who struggle to survive and find meaning and hope while living on the streets.
"You hold in your hands a precious gem. For this volume instantly and irrevocably transports you into a fascinating universe of individuals usually invisible to us. They are often faceless and nameless, lost in plain sight, and forced to live on the fringes of society. But this volume makes unforgettable those who are usually forgotten. The riveting stories presented here capture each life in such moving and vivid detail that you will be forever changed." —From the Foreword by Howard K. Koh, M.D., M.P.H.
During Lent, as we prepare for our Collaborative Lenten Gift Collection on the weekend of April 3-4, we encourage everyone to participate in this community read and to come to Dr. O'Connell's author talk.
We are also offering an interactive book discussion evening for those who would like to talk more about the book and the themes and issues that it raises.
Available at local libraries and through the BHCHP website. A limited number of copies available for purchase through the Collaborative – please call either office to reserve a copy. Books will also be available to purchase at the Dr. O'Connell's Author Talk on March 16.
Author Talk with Dr. James J. O'Connell – Wednesday, March 16 at 7:00pm at St. John
Please join us for a special evening with Dr. James O'Connell, author of Stories from the Shadows: Reflections of a Street Doctor and President of Boston Healthcare for the Homeless Program. We encourage everyone to read Dr. O'Connell's memoir, but it is not necessary to have read the book to benefit from his lecture – all are strongly urged to attend!
Interactive Book Discussion – Wednesday, March 30 at 7:00pm at St. John
Please join us for an interactive Book Discussion, facilitated by Kelly Meraw, Director of Pastoral Care, Deirdre Heilbron, parishioner and nurse with BHCHP, and Sue Brady Hartigan, parishioner and volunteer with Boston Rescue Mission.
Community Read, Author Night, and Book Discussion – "Stories from the Shadows: Reflections of a Street Doctor" by Dr. James J. O'Connell