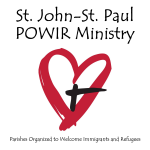 The POWIR group is seeking an IT professional as a volunteer tutor for one of the young men we are helping to resettle here in MA. He has a college degree from Afghanistan and is a hard worker. He is working on a Google Professional Certificate in IT Support and could use some assistance with this course.
Google has partnered with the National Association of State Workforce Agencies to distribute 30,000 scholarships among its member organizations. Upon completion, he will be well prepared for a competitively paid job as a Computer Support Specialist, IT Manager, Help Desk Technician, or Network Administrator, and will be able to directly apply for jobs with Google and over 150 U.S. employers.
The course is online at the student's own pace so your time commitment is flexible. Students are expected to complete the certificate within six months, and he is on track to finish in January, but the material is becoming more challenging.
Can you help? For more details contact Mary Campion mary.campion@sjspwellesley.org
POWIR Update: Seeking IT Professional