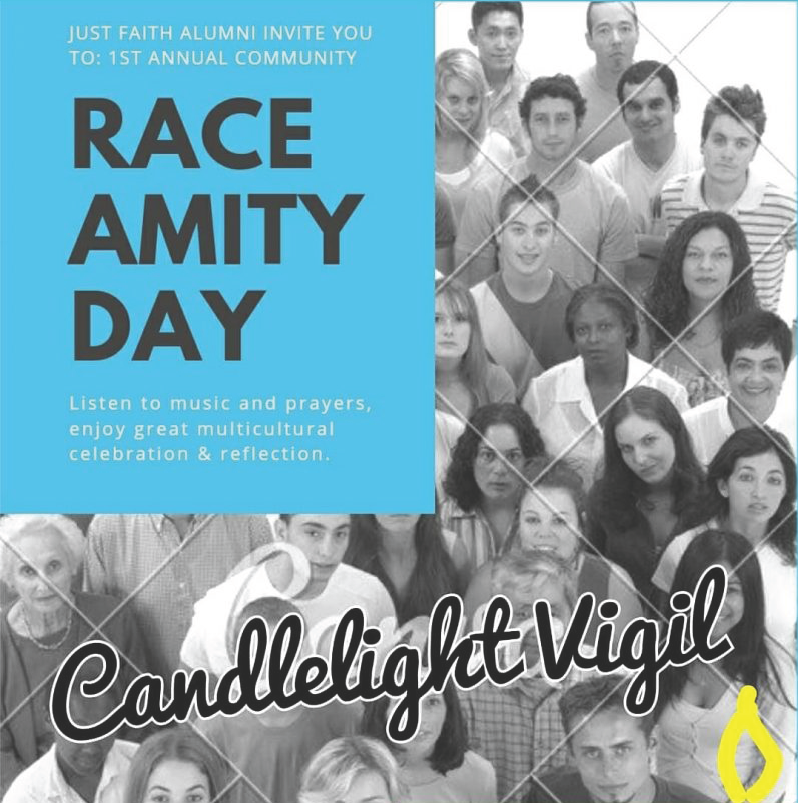 Race Amity Day Prayer Vigil Natick Common
Sunday, June 13, 2021 from 7pm-8pm
Race Amity is about peace and harmony between peoples of all cultures and races. Sunday, June 13, is Race Amity Day in Massachusetts. Local alumni from the JustFaith programs have planned an interfaith prayer vigil to celebrate the Race Amity Day with the wider community, and we warmly invite you to join in this hope-filled occasion.
Pre-registration required. For more information or to pre-register, please contact Danielle Heitmann at dnheitmann@gmail.com.
Race Amity Day – Sunday, June 13