Pope Francis: Please Pray the Rosary Today at 4:00pm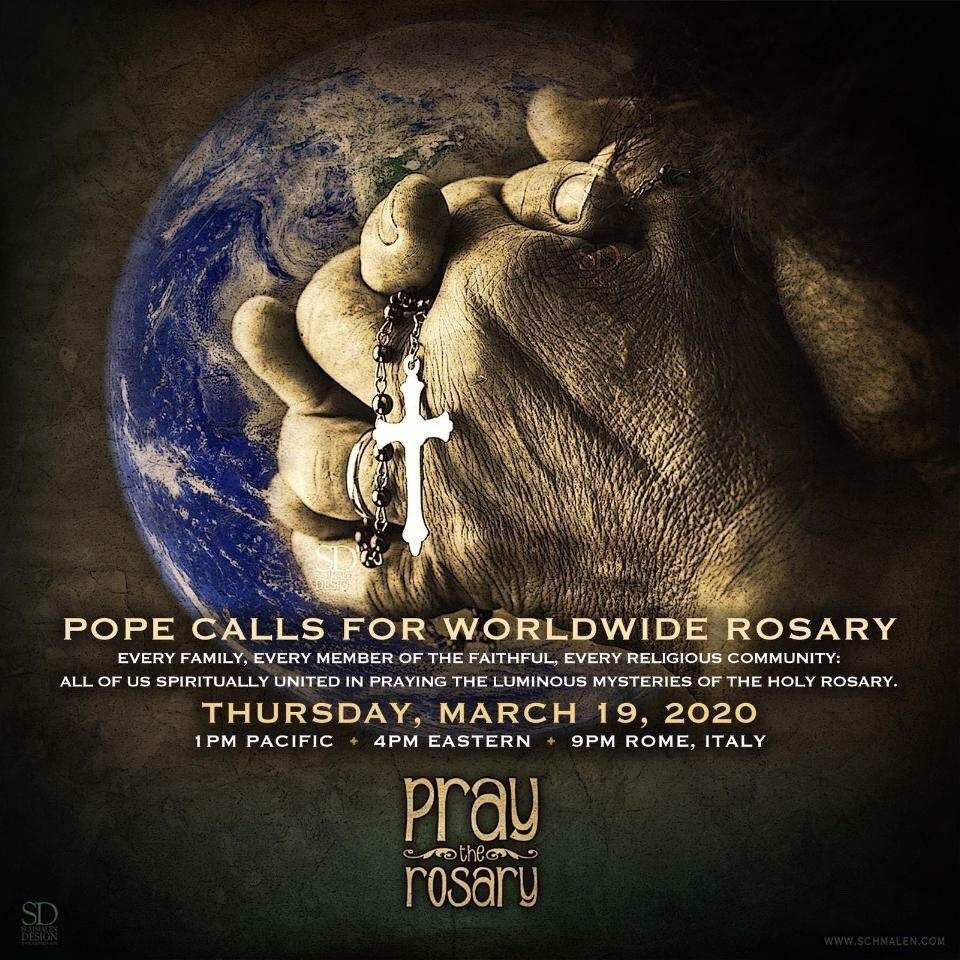 The Holy Father has invited the world community to join him by being united spiritually in the recitation of the Rosary today at 4:00pm EST.
You are invited to (virtually) join with Kelly Meraw, Director of Collaborative Pastoral Care, as she leads a recitation of the Rosary recorded earlier today: Meditation of the Holy Rosary: Luminous Mysteries.
The following is a translation of the pope's remarks, made last evening, regarding the rosary initiative:
Tomorrow (today) we will celebrate the Solemnity of Saint Joseph. In life, work, family, joy and sorrow he always sought and loved the Lord, meriting the praise of Scripture as a just and wise man. Always invoke him with confidence, especially in difficult times, and entrust your lives to this great Saint.
I join in the appeal of the Italian bishops who in this health emergency have promoted a moment of prayer for the whole country. Every family, every faithful, every religious community: all united spiritually tomorrow (today) at 9 p.m. (4:00pm EST) in the recitation of the Rosary, with the Mysteries of Light. I will accompany you from here.
We are led to the luminous and transfigured face of Jesus Christ and His Heart by Mary, Mother of God, health of the sick, to whom we turn with the prayer of the Rosary, under the loving gaze of Saint Joseph, Guardian of the Holy Family and of our families. And we ask him to take special care of our family, our families, especially the sick and the people who are taking care of them: doctors, nurses, and volunteers, who risk their lives in this service.
Please visit our  Collaborative website  for important updates and check our new pastoral Blog – Peace in Uncertainty – for daily rosaries and other faith enrichment and (virtual) faith sharing opportunities.