The St. John-St. Paul Collaborative has a rich, full schedule of liturgies, programs and events planned for Lent. Please join us on this Lenten journey!
Our Collaborative Lenten Journey: Into the Desert
Mark's Gospel on the first Sunday of Lent begins with Jesus' going into the desert to be tempted by Satan.  Pope Francis points out that Lent is a time of spiritual battle against the spirit of evil. The desert is a place for listening to God's voice and to the tempter's voice in the depths of our conscience. This is the significance of the first Sunday of Lent, and our theme for the season.
A Lenten Message from Fr. Jim
At once the Spirit drove him out into the desert, and he remained in the desert for forty days, tempted by Satan. He was among wild beasts, and the angels ministered to him. (Mark 1:12)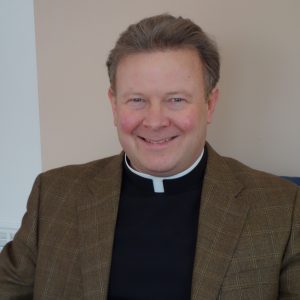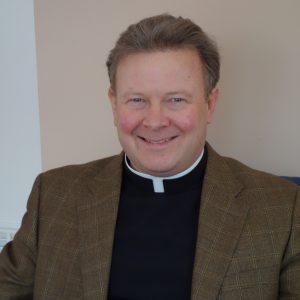 Which voices do we listen to?  The world is a noisy place and we are bombarded by voices telling us what to wear, what to buy, what to believe, what is beautiful.  During this holy season of Lent, we are invited to enter the desert with Jesus.  Here we will learn, like Jesus, to discern the voice of our loving God against the din of competing voices.  As we allow God's voice to speak deep in our hearts, we discover ourselves as loved unconditionally, as beloved.  As we come to know ourselves as God's beloved, we are more able to see the face of God in the needy around us and to become instruments of God's love and mercy to those we encounter.
Pope Francis encourages us "to lose ourselves decisively on the path of Jesus, the path which leads to life…Let us enter into the desert without fear, because we are not alone; we are with Jesus, with the Father and with the Holy Spirit.  In fact, as it was for Jesus, it is the Holy Spirit who guides us on the Lenten journey; that same Spirit descended upon Jesus and has been given to us in Baptism.  As we cross the Lenten 'desert', we fix our gaze toward Easter, which is Jesus' definitive victory against evil, against sin and against death."
We invite you to enter fully into this Lenten journey into the desert.  Take  advantage of the offerings of our collaborative for prayer and reflection, for service and for reconciliation.  Let's listen together to the voice of God.
Fr. Jim
Lenten Discussion Series
A Look at Temptation and Fortitude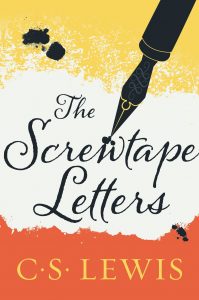 Consider the cunning ways of the devil to lure us into temptation by delving into The Screwtape Letters by C.S. Lewis. These fictitious letters from a senior demon of Hell, Screwtape, to his protégé, Wormword, give us a peek into the world of temptation and fortitude, and provide a bountiful landscape for discussion of sin, vice, virtue, and the inner working of the human conscience.  There will be four sessions on the following Tuesday evenings:
February 20, March 6, March 20, March 27
7:00 – 8:00pm
St. John Powers Hall
Led by Jennifer Foster, DRE, St. Bartholomew Parish in Needham. The book is available at bookstores and online, but it is not necessary to read the letters before attending a session, and you do not need to attend every session to benefit!
Join us for one session or all four!
Collaborative Women's Lenten Prayer Breakfast
"Living Deeply Our New Life"
Join us on Saturday March 24 following the 9:00am Mass in the St. Paul Parish Hall
Featuring
Sr. Mary Sweeney on the life of St. Elizabeth Ann Seton: Wife and Mother, and 
Kelly Meraw on her journey into the Catholic Church.  
Join us for faith, fellowship, and fun!
More Lenten Programs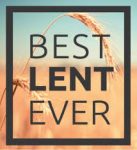 BEST LENT EVER  Daily Motivational Prayer and Scripture
Don't give up chocolate this Lent! Join us for a 40-day spiritual journey to grow closer to Jesus. Best Lent Ever is a FREE, video-based email program from Dynamic Catholic featuring acclaimed speaker and bestselling author Matthew Kelly. From Ash Wednesday to Easter Sunday, Matthew will help you identify what stands between you and happiness… and what to do about it. Are you ready for your best Lent ever?  Sign up here:  www.BestLentEver.com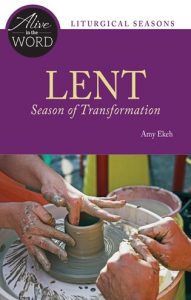 LENT, SEASON OF TRANSFORMATION A Four Week Small Group Bible Study from Little Rock Scripture Study
You are invited to join a 4 week Bible Study this Lent for the St. John-St. Paul Collaborative! During Lent, we strive to free ourselves from all kinds of clutter – material and spiritual – in order to focus on God and turn back to him with our whole hearts. Please join us as we reflect together upon three key moments in the life and ministry of Jesus. The result will be a better understanding of the authentic transformation that God calls each of us to embrace as individuals and as a community.
There will be a Wednesday morning study beginning March 7th from 10-11:30am for 4 weeks at a parishioner's home.  The evening study will begin Thursday night March 1st for 4 weeks from 7-8:30pm in the St. Paul Parish Hall.  These groups will be led by Dr. Gene Clerkin, David Horn, Tory DeFazio and Kay Kociuba.  Please join us and grow in your faith this Lenten Season!  To RSVP and for further information please email Kay Kociuba or call the St. Paul Office (781-235-1060)
Lenten Liturgies and Devotions
COLLABORATIVE RECONCILIATION SERVICE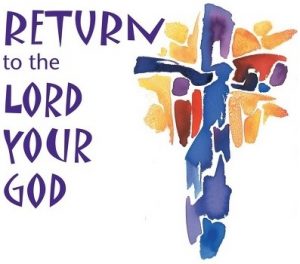 A special invitation to come together as a community for prayer, reflection, and the gift of Confession.
Wednesday, March 14 at 7:00pm at St. Paul Church
The Sacrament of Reconciliation will also be available every Wednesday evening from 6:30-8:00pm in our Collaborative. Please see below for dates and locations.
---
STATIONS OF THE CROSS
Come join Jesus on the Way of the Cross…  
Walk with him; pray with him.
Fridays following the 9:00am Mass at St. Paul Church
---
SACRAMENT OF RECONCILIATION
The Light is On for You!
Every Wednesday from 6:30-8:00pm
St. John Chapel: February 21, February 28, March 7
St. Paul Church: March 14, March 21, March 28
As always, the Sacrament of Reconciliation is available on Saturdays from 3:30-4:00pm at St. John and from 3:00-3:45pm at St. Paul.
---
 EUCHARISTIC ADORATION
Be still and know that I am God. (Ps. 46)
Tuesdays from 1:00pm – 4:00pm at St. Paul
Adoration offers an excellent opportunity for quiet reflection. Make this your 'Lenten desert' where you can meet Jesus and sit in silence, for as long or as short a time as you want.  Come and spend some time with the Lord.
---
Our Collaborative Lenten Gift
Nuestros Pequenos Hermanos 
Special Collection: 

March 17-18
Lent's clarion call to love extravagantly is what this gift is all about. Each year, through our Collaborative Lenten Gift, we reach out as a community to one particular place of suffering, amid so many in the world. This year, we reach out to our friends at Nuestros Pequenos Hermanos (NPH) in Mexico, as they work to recover from last fall's devastating earthquake.
On September 19, 2017, a 7.1-magnitude earthquake struck Central Mexico.  The earthquake struck very close to NPH's homes and schools in Miacatlán. Thankfully, none of the children, volunteers or staff were harmed, but the damage to their facilities was significant. Since that time, NPH has been working very hard to safeguard the physical and emotional integrity of each of their children. One important effort in that regard is the rebuilding of the boys and girls dormitories in Miacatlán, which were severely damaged in the earthquake. Our gift will be directed specifically to this effort.
Throughout Lent, in the bulletin, on the website, and through emails, we will share this story with you, as we prepare for our collaborative-wide Special Collection forNuestros Pequenos Hermanos on March 17-18