Upcoming Events
Stay tuned for more events coming this fall!
Past Events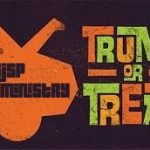 Trunk or Treat – Sunday, March 31
We will be having a "Trunk or Treat" themed party with different games, food, and other activities after the Sunday 5pm Youth Mass at St. John's! All high school students are welcome!
---
ABIDE – Friday, April 19 – Saturday, April 20
ABIDE is a one day commitment to make a lasting impact.  It's an invitation for Catholic teens to not only acknowledge, but respond to, Christ's Good Friday sacrifice.  It is an incredibly moving, inspiring, and exciting event for those who participate and for those we serve.  For more information on ABIDE, please visit www.abideboston.com. Any questions? Contact Luke Delvecchio or email youthministry@sjspwellesley.org.
---

Service Night at St. Paul – Sunday, February 10
After the Sunday 5pm Mass at St. Paul, we worked together on projects while enjoying great food and each other's company!
---
Indoor Backyard BBQ – Sunday, February 27
Something fun to do on a football-free Sunday evening – food and games at our Winter Indoor BBQ!
---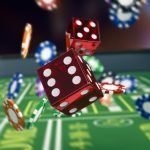 Casino Night – Sunday, October 28
Our first event of the year was a big success – games to play, chips to earn, and prizes to win! (And, of course, lots of great food!)