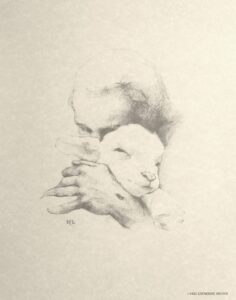 This is a 4-week program to reflect intently on Psalm 23.
Psalm 23 takes us on a journey through the valleys of despair to the peaks of comfort, peace, and hope. Life is full of challenges and how we navigate those challenges shape our journey. Whether it be life changes from personal traumas, the loss of a loved one, facing our aging, or simply a desire to deepen your relationship with God, this psalm insures God's accompaniment and love.
We will meet on Wednesday mornings at 9:30am in the St. Paul Rectory on the following dates:
Wednesday, May 10
Wednesday, May 24
Wednesday, May 17
Wednesday, May 31
If you have any questions please email Laurie Jacob.
Register for Psalm 23
Registration has now closed.